Gerry Post #5
Sons of Union Veterans of the Civil War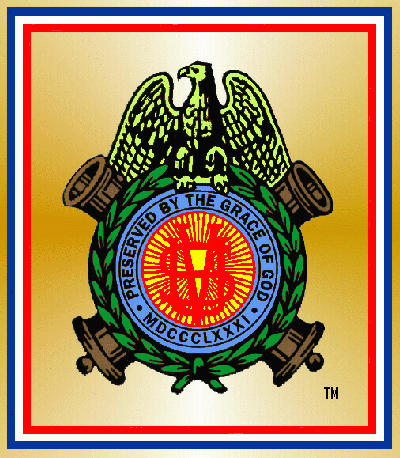 Photos from the Past

Gerry Post #5, Monson, Maine

The photograph is of the Grand Army of the Republic Gerry Post #5 in Monnson, Piscataquis County, Maine and was taken in 1897. The photograph and the naming of the Veterans were provided by Kyla Sandberg. Kyla is a cousin to both Charles W. Morrill and Alvin F. Morrill in the picture.




Gerry Post #5, Monson Maine

Front Row (L toR): Ira P. Wing, Albert W. Chapin, Ben Cowan, Dick Davis, Brown B. Stewart, Charles W. Morrill, Albert F. Jackson, Thomas Poole, Sylvanus Stewart, Eli Vianche, Swal Leeman, Alvin F. Morrill, Soloman S. Cole, and Samuel C. Davis.

Back Row (L to R): Tristum Wentworth, Stintson Goodwin, Judson Cushman, John B. Butler, Robert T. Thomas, Seth W. Steward, Charles Wentworth, George Bray, Bradford Jackson, and Edwin Stanchfield.