Lawrence Heinaur Sr.
Sons of Union Veterans of the Civil War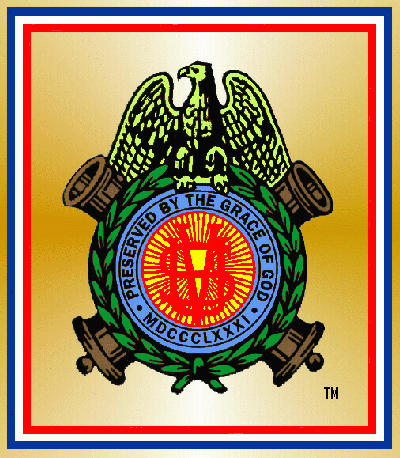 Photos from the Past

Lawrence Heinauer Sr.

Lawrence Heinauer Sr. was born in Schweinheim, Marmoutier, Bas-Rhin, France on October 27, 1819. He married Barbara Breitenstein in her adjacent village of Kleingoeft on February 13, 1843 and they arrived in New York from Le Havre, France on April 20, 1843.

He enlisted, at age 38 but truly was 43, as a Private in Company B, 4th Pennsylvania (64th Regiment), Volunteer Cavalry at Pittsburgh, PA on August 24, 1861. He was in the entire Civil War, mostly Peninsular Campaigns, and also at Gettysburg, Pennsulvania. He reenlisted as a Veteran Volunteer January 5. 1864 at Bristoe Station Virginia, and was wounded when his horse was shot and fell on him at Hatcher's Run, Battle of Five Forks, Virginia, April 1, 1865. He was honorably discharged at Lynchburg, Virginia on July 1, 1865 and returned to his home and farm in Mc Kees Rocks, Allegheny County, Pennsylvania to wife and family. He died in Kennedy Township, Mc Kees Rocks, Pennsylvania on May 6, 1906 and is buried at St. Mary's Catholic Cemetery in that city.

Photograph and information submitted by Lawrence Heinauer's Sr. great great grandson, John Herman Penn.


Lawrence Heinauer Sr.

The photoraph was taken circa 1904 along with three direct generations of his progeny. Left to right: Thomas Heinauer, grandson; Richard Heinauer, great grandson; Lawrence Heinauer Sr. and his son, William Heinauer, all of Mc Kees Rocks, Pennsylvania. His foot is wrapped in a towel as it had been burned by a mustard plaster, administered by his wife, Barbara, after he climbed a tree and caught his foot in a branch while attempting to trim a tree, and against her advice. Lawrence Heinauer's Sr grandson, Herman Heinauer, related to his grandson, John Herman Penn, that Barbara was suspected of applying the mustard plaster to teach the old man a lesson.