John Lahr
Sons of Union Veterans of the Civil War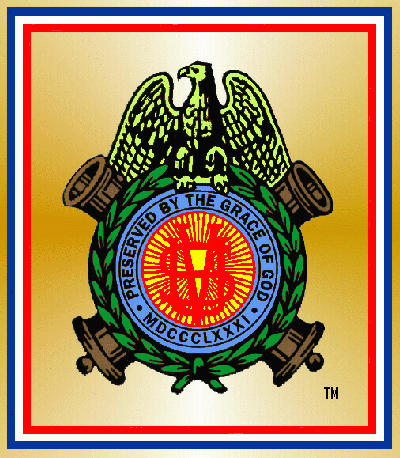 Photos from the Past

John G. Lahr, Sr.

John George Lahr was born Johann Georg Lahr in Hesse-Darmstadt, Germany September 14, 1823. His parents were Jacob and Elizabeth Brass Lahr. He enlisted as John G. Lahr in Allegany, New York on October 12, 1861 as a Private in Company H, 37th New York Voluneer Infantry (also known the Irish Rifles).

The 37th New York Volunteer Infantry had its roots in the 75th New York State Militia, organized in 1856 by John H. McCunn, Colonel; James Haggerty, Lieutenant Colonel; and Dennis C. Minton, Major. The 75th was disbanded in 1856, but was revived in April 1861 when President Abraham Lincoln issued his call to arms. As such, the unit was organized at New York City and mustered in June 7, 1861. It left the state for Washington, D.C. on June 23 and was attached to Hunter's Brigade, Division of the Potomac from August through October 1861. Subsequently, it was with Richardson's Brigade, Heintzelman's Division, Army of the Potomac to March 1862. Later, it was in the Third Brigade, Third Division, Third Army Corps, Army of the Potomac to July 1862. It was in the Third Brigade, First Division, Third Army Corps, to June 1863.

The regiment had duty in the defenses of Washington, D.C. untill March 1862 (Companies H and I were detached to serve as garrison at Fort Washington from August 1861 to March 1862); Reconnaissance to Pohick Church and Occoquan October 18, 1862; Mason's Creek, February 24. It move to the Peninsula, Virginia, March 17; Siege of Yorktown, April 4 - May 4; Battle of Williamsburg May 5; Battle of Seven Pines or Fair Oaks May 31 - June 1; Seven Days Before Richmond June 25 - July 1; Oak Grove near Seven Pines June 25; Charles City Cross Roads and Glendale, June 30; Malvern Hill, July 1; It was at Harrison's Landing until August 16. The regiment then moved to Fortress Monroe, thence to Centreville, August 15 - 27; Pope's Campaign in Northern Virginia August 27 - September 2; Battles of Groveton August 29, Bull Run, August 30, and Chantilly September 1. It had duty in the defenses of Washington until October. It moved to Falmouth October and November and was engaged in the Battle of Fredericksburg, Virginia December 13-15 and the "Mud March" January 20-24, 1863. The regiment remained at Falmouth until April. It later participated in the Chancellorsville Campaign April 28 - May 6; Operations at Franklin's Crossing April 28 - May 1; and Battle of Chancellorsville May 3. It mustered out June 22, 1863. At that time, three-years men transferred to the 40th Regiment New York Volunteer Infantry.

The regiment lost during service, killed in action, 3 officers and 52 enlisted men; of wounds received in action, 2 officers, 24 enlisted men; by disease and other causes, 1 officers, 37 enlisted men; total, 6 officers, 113 enlisted men; aggregate, 119; of whom 2 enlisted men died in the hands of the enemy.

Private Lahr was discharged October 29, 1862 by reason of disability at P.O. Allegany, New York. He died July 8, 1900 in Allegany, Cattaraugus County, New York.

Photograph and information submitted by John Lahr's great-great grandsonblgese@juno.com.

_________________________
Sources:
Report of the Adjutant General and Registers and Sketches of Organizations, 1912, Frederick Phisterer, 6 Volumes, for the State of New York; Compendium of the War of the Rebellion and War of the Rebellion: Official Records of the Union and Confederate Armies; Brig. Gen. Vincent J. Esposito's "The West Point Atlas of American Wars and Harper's Pictorial History of The Civil War."


John G. Lahr, Sr.