James Veatch
Sons of Union Veterans of the Civil War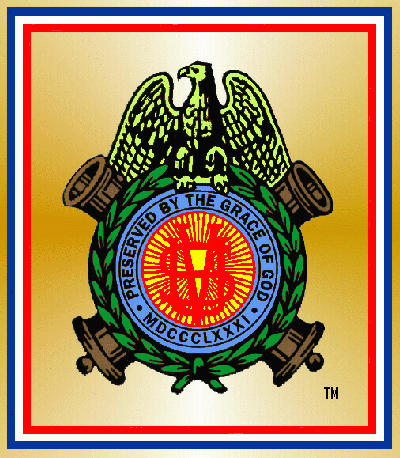 Photos from the Past

General James C. Veatch

When the war came, General James C. Veatch recruited men in his congressional district until August when he was appointed Colonel of the 25th Indiana Volunteer Infantry Regiment. The unit was assigned to the Missouri interior where Veatch became sick with typhoid fever on several occasions. In February 1862, Veatch led the 25th Indiana in the battle at Fort Donelson, Tennessee. At Shiloh, Tennessee, in April his performance was outstanding where he commanded a brigade on the Union left. Following the battle, he was promoted to Brigadier General of Volunteers and participated in the siege of Corinth, Mississippi. Veatch was given command of the District of Memphis and took part in several minor engagements, including the one at Hatchie River, Mississippi, in October 1862 where he was wounded. He continued to command a division in the Memphis area throughout 1863. Veatch and his division fought with XVI Corps in the Atlanta campaign. In July 1864, before the siege of Atlanta, Veatch became ill and went home on sick leave. When he returned to duty, he was assigned to Memphis where he served on a controversial court martial trial. Apparently Veatch's superior officer (Oliver O. Howard) was not pleased with the outcome of the trial, and Veatch was transferred to Arkansas and the command of Joseph Reynolds. In the spring of 1865, In the Atlanta Campaign, he commanded the 4th Division, Dodge's 16th Corps, and was prominent in the battle of Resaca, Georgia, May 14, 1864. His division in Granger's 13th Corps took part in the investment of Mobile, under Canby, and held the left of the Federal line at Spanish Fort, Mobile, March 27-30, 1865. Veatch commanded a division in the Mobile, Alabama Campaign for which he was rewarded with the brevet rank of Major General of Volunteers. He commanded the District of West Louisiana until mustering out in August 1865. General Veatch died on December 21, 1895 and is buried in Sunset Hill Cemetery in Rockport, Indiana. Photographs submitted by General Veatch's 1st Cousin, C.A. (Art) Dillma.


Civil War General James C. Veatch in Uniform from the Indiana Archives.