James H Baker, Jr
Sons of Union Veterans of the Civil War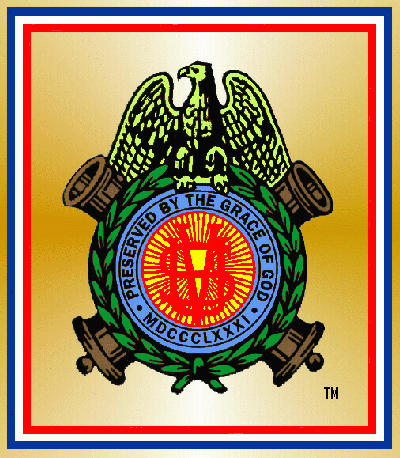 Photos from the Past

James H. Baker, Jr.

James H. Baker Jr. was born on September 21, 1846, in Morgan County, Indiana. He was the youngest child of James H. Baker Sr. and his wife, Nancy Kemper. James grew up on his father's farm along with his sister, Susan, and older brothers, Isaac, Andrew Jackson, and Jesse.

In April 1862, when only 15 years old, he lied about his age, saying he was 18, and enlisted in Company H, of the 33rd Regiment Indiana Volunteer Infantry, joining his brothers, Andrew and Isaac, who were in the same company. His brother, Jesse, had enlisted in Company H, 79th Regiment Indiana Volunteer Infantry.

From June 1862 until March 1863, the 33rd Indiana was stationed at various points in Kentucky and Tennessee. Then on March 4, 1863, the brigade was surprised by Confederate forces led by Maj. Gen. Earl Van Dorn. Nearly the entire brigade was captured, including Private James Baker. The prisoners were sent to Richmond, Virginia, for several weeks before being paroled at City Point, Virginia, to be returned to Indianapolis for exchange. By May 1863, Private Baker was back with his regiment.

For the next year, James Baker and the 33rd Indiana were stationed at various points in Tennessee performing guard duty at various cities and along the Nashville and Chattanooga Railroad. In April 1864, Coburn's Brigade was assigned to the 20th Army Corps, which was going to be part of General Sherman's massive army that was moving into Georgia. For the next 100 days, Private James Baker would see almost constant fighting in the series of bloody battles that would be known as the Atlanta Campaign. James' service records show that he was present for duty the entire time, and saw action at Rocky Face Ridge, New Hope Church, Kennesaw Mountain, and Peach Tree Creek.

After Atlanta was taken, Sherman's Army began their famous "March to the Sea" and again James was there. He would continue with his regiment to Savannah and into the Carolinas. He participated in the last major battle of the Civil War at Bentonville, North Carolina, on March 19 - 21, 1865. On April 12, 1865, while his regiment was stationed at Raleigh, North Carolina, Private James Baker was mustered out of service, having completed his three-year enlistment. During his three years of arduous service, this boy who had enlisted at only 15 years of age, had seen much hardship, starvation, death, the unspeakable carnage of battle, and been a prisoner of war. His records show that with the exception of his time in captivity, he was present for duty for his entire enlistment. As he made his way back home to Morgan County, Indiana, he was still only 18 years old.

On May 7, 1868, James married Sarah Elston in Toto, Starke County, Indiana. In 1883, James followed thousands of his fellow Civil War veterans and moved west to Burt County, Nebraska. Thanks to the Nebraska Homestead Act, James' Civil War service had allowed him to obtain a parcel of land in Nebraska at little or no cost. In 1893, James moved his family to Stanton, Nebraska. In1897, he joined Kendall Grand Army of the Republic Post #190, located in Stanton. James' wife, Sarah, died on November 3, 1903. By 1910, several of James' children had married and were moving to South Dakota to work in the gold and lead mines. James moved with them and soon after applied for residence and was admitted into the South Dakota State Soldiers Home in Hot Springs. He applied for a veteran's pension several times between 1898 and 1912. He eventually was awarded the pension and at the time of his death, he was receiving $72.00 per month; a tidy sum in those days. James lived out the rest of his days at the Soldier's Home and died there of heart failure on December 4, 1928. He was 82 years old. His remains were returned to Stanton to be buried next to his wife, Sarah.

Photograph and information submitted by James H. Baker's great-great granddaughter, Stephanie Barker, and her husband, Vince Barker , Member-at-Large Auxiliary to the SUVCW and Old Abe Camp #8, SUVCW, Department of Wisconsin, respectively.


James H. Baker, Jr.