Inman and Orr
Sons of Union Veterans of the Civil War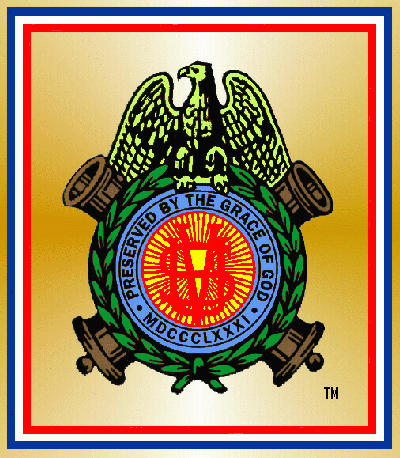 Photos from the Past

Jacob A. Inman and Clinton Orr

Jacob Inman served as a Sergeant in Companies G and I of the 83rd Ohio Volunteer Infantry. He was born February 8, 1842 in Randolph County, Indiana and died September 15, 1941 at the age of 99. He was the last survivor of the Grand Army of the Republic Wetzel Compton Post #96 of Butler County, Ohio.

For the name, Clinton Orr there are two references - one served as a Private in the 184th Ohio Volunteer Infantry and another was a Private in Company I of the 195th Ohio Volunteer Infantry. The September 15, 1941 obituary of Jacob Inman reports that Orr was the last Civil War Veteran of Butler County, Ohio.

The sundial in the picture was in memory of the "Josephine Straub Weiler Tent No #117 DUV."

Photograph courtesy of Hamilton Journal and Daily News, Hamilton, Ohio, May 26, 1941.

---


Jacob Inman (99) and Clinton Orr (97)
Caption states: "Carrying well their years, Jacob Inman, left, age 99, and Clinton Orr, right, age 97, officiate with Miss Helen Baxter, above, at the sundial dedication Sunday afternoon on the grounds of the Soldiers and Sailors monument."