Ira Erastus Angus
Sons of Union Veterans of the Civil War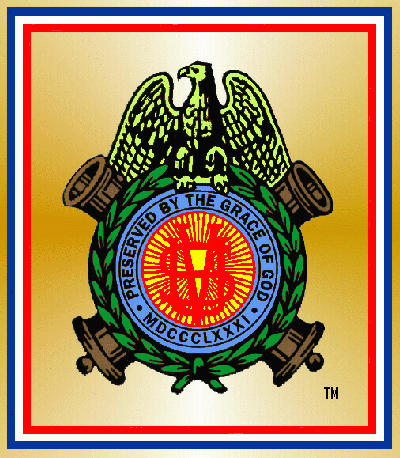 Photos from the Past

Ira Erastus Angus

Ira Erastus Angus was born 4 May 1843 Tyrone, Livingston County, Michigan. He was the son of Bradley C. and May J. (Thayer) Angus. He died 10 February 1909 in Caledonia Township, Shiawassee County, Michigan and is buried at Pinetree Cemetery, Corunna, Shiawassee County, Michigan. He married in Corunna, Michigan on 8 October 1863, Miss Melinda Young, daughter of Thomas R. and Nancy M. (Hart) Young.

Ira E. Angus enlisted at Caledonia, Michigan on 31 August 1863 as a Private in Company F, 10th Regiment Michigan Cavalry; mustering in at Grand Rapids, Michigan on 2 September 1863. He was promoted to Farrier on 1 October 1864 and honorably discharged due to disabilities on 3 August 1865. During his service, he received three gunshot wounds, as follows: Carter's Station, Virginia on 5 April 1864; Flat Creek, Tennessee on 10 July 1864, and Knoxville, Tennessee on 16 March 1865. He also received a saber cut to the head. He was a member of Henry F. Wallace Post #160, Grand Army of the Republic, at Corunna, Michigan after the war. Photograph and information submitted by the great-great-great-grandson of Ira Erastus Angus, Tad D. Campbell, Phil Seridan Camp #4, Department of California and Pacific, Sons of Union Veterans of the Civil War,


Ira Erastus Angus

This three generation photograph was taken at Owosso, Shiawassee County, Michigan, about 1900. The little boy on the man's lap is (great-grandfather), Ira Moses Ellsworth Foster (1898-1962). In the center is his sister Sarah Melinda Foster (1891-1973). The two in the back are their parents (great-great-grandparents), Frank Ellsworth Foster (1869-1956) and Tryphena Adelaide Addie Angus (1867-1956). The two seated are Addie's parents (great-great-great-grandparents) Ira Erastus Angus (1843-1909) and Melinda Young (1847-1924).