George Uhri
Sons of Union Veterans of the Civil War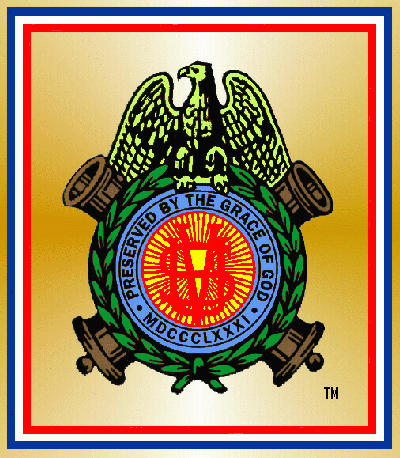 Photos from the Past

George Uhri

Medal of Honor Recipient, George Uhri, (misspelled UHRL or UHRY) (Height: 5 feet 7 1/2 inches; Eyes: Blue), was born on October 21, 1838, in Baden, Germany to Andrew (1810 - 12/13/1902) (1, 2) and Mary (3) Uhri. He came to the United States in 1855 (4). On February 9, 1856, he entered military service in New York and was assigned to Battery G, 2nd Regiment US Artillery and served during the Seminole Indian War in Florida (1856 - 1957), and later in 1857 and 1858 against the Crows and Sioux in Minnesota. He became a citizen of the United States of America on December 15, 1860. During the Civil War, he served as a Sergeant with Light Battery F, 3rd Regiment US Army Artillery (1860) and was transferred in 1861 to Light Battery F, 5th Regiment, US Army Artillery and served until 1865. He participated in the following Civil War battles: Lee's Mills, Virginia, Gelding's Farm, White Oak Swamp, Virginia, Malvern Hill, Virginia - 1862; South Mountain, Antietam, Maryland, Fredericksburg, Virginia - 1862, Chancellorsville, Virginia, Rappahannock Station, Virginia, Gettysburg, Pennsylvania - 1863; siege of Petersburg, Virginia, Chapin's Farm, Virginia - 1864; siege and capture of Richmond, Virginia from 1864 to 1865. He remained in the U.S. Army until 1886.

George Uhri was awarded the Medal of Honor on March 22, 1898 for his heroic action at White Oak Swamp Bridge (Virginia) on June 30, 1862. The information of the incident was reported to the U.S. Army Adjutant General in Washington, D.C. on April 23, 1896. On June 16, 1896, written reports of confirmation from others acquainted with the facts were requested. On November 18, 1897, additional confirmatory statements from Major David H. Kinzie (eye-witness), Light Battery F 5th Artillery, 2nd Lieutenant, R. Hicock, Colonel John Hamilton and Captain Henry Breverton who had knowledge from official records of the facts of the incident at White Oak Swamp Bridge on June 30, 1862, were provided. The letter and endorsement for the Medal of Honor were issued on December 17, 1897. According to the account, on June 30, 1862, George Uhri was one of three who under heavy fire of the advancing enemy, voluntarily secured and saved from capture a field gun (10-Pound Parrott Rifle) belonging to Captain Mott's Battery of the 1st New York Artillery, which had been deserted by its officers and men at the White Oak Swamp Bridge. The Union rearguard under Major General William Franklin stopped Jackson's Divisions at the White Oak Bridge crossing, resulting in an artillery duel, while the main battle raged two miles farther south at Glendale or Frayser's Farm. White Oak Swamp can be considered part of the Glendale engagement. The 1903 book entitled, Deed of Valor (5) contains a short account of the White Oak Swamp episode in Uhri's own words, together with a postwar photograph of him. He is also mentioned in the Official Records of the Civil War - The War Of The Rebellion: A Compilation Of The Official Records Of The Union and Confederate Armies (6). He received the medal on April 5, 1898.

George Uhri retired from the U.S. Army on December 31, 1886 (January 1, 1887 based on a statement from Uhri). After his military service, he served with the New York City Police Force for 11 years (from about 1893 to 1904). On February 11, 1904, he requested to be relieved and dismissed from the force and to be placed on the Roll of the Police Pension Fund. He was granted an annual police pension during his lifetime of $500.00. In 1905, he was living at 43 West 42nd Street, New York, New York; the length of time he resided at this address is not known.

George Uhri was married at Richmond, Virginia on October 8, 1866 to Caroline Lena Ernst (6). Caroline was born in Virginia. The couple was married just under 45 years (October 1866 - September 1911) and had six children, Joseph, Richard, Edward, William, George and Arthur. Two of his sons, Arthur (b 1869) and Edward Henry Uhri, were born in Rhode Island (7). George E. was born about 1869 in Washington, DC (7). Richard, William and Joseph's birthplace are not known. Edward was born on July 9, 1875 (SS# 139-07-0912A) and died in Florida. His Godfather was the prominent banker, J.P. Morgan.

While attempting to get on a local trolley, George Uhri was thrown backwards and hit his head against a lamppost. He died on September 28, 1911, at 3:20 a.m., from a brain concussion at age 73, at 434 West 58th Street, New York, New York. On October 7, 1911, a letter from the War Department was sent to the Mayor of New York City requesting confirmation of the date, place and cause of the late soldier's death. George Uhri was buried in the Lutheran Cemetery, 6729 Metropolitan Avenue, Middle Village, New York (Location: Map #5, Lot 6132) on October 1, 1911.

On October 3, 1911, a Widow's Pension of $12.00 per month was commenced to his wife, Caroline Uhri, age 60, at 434 West 58th Street, New York, New York. She died on September 13, 1914 of acute bronchial pneumonia at 680 Tenth Avenue in New York City and is buried in the Lutheran Cemetery, Middle Village, New York on September 16, 1914.

Photograph and information submitted by Gail Hawthorne.
________________________
Sources and Notes:
(1) 1870 Census Index for Baltimore, Chicago and St. Louis.
(2) Directory of St. Louis Missouri from 1875 to 1903; 1880 US Census-National Index (Missouri).
(3) 1870 Census Index (Baltimore, Chicago and St. Louis).
(4) 1900 Census.
(5) The Book "Deed of Valor"1903, page 54, edited by W.F. Beyer & O. F. Keydel.
(6) Official Records of the Civil War - The War Of The Rebellion: A Compilation Of The Official Records Of The Union & Confederate Armies, Chapter XXlll, page 466.
(7) Newport, Rhode Island Census of 1875.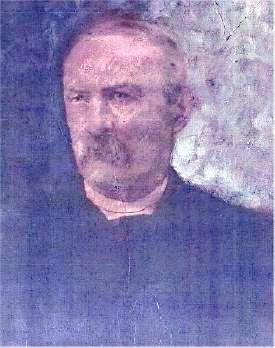 George Uhri